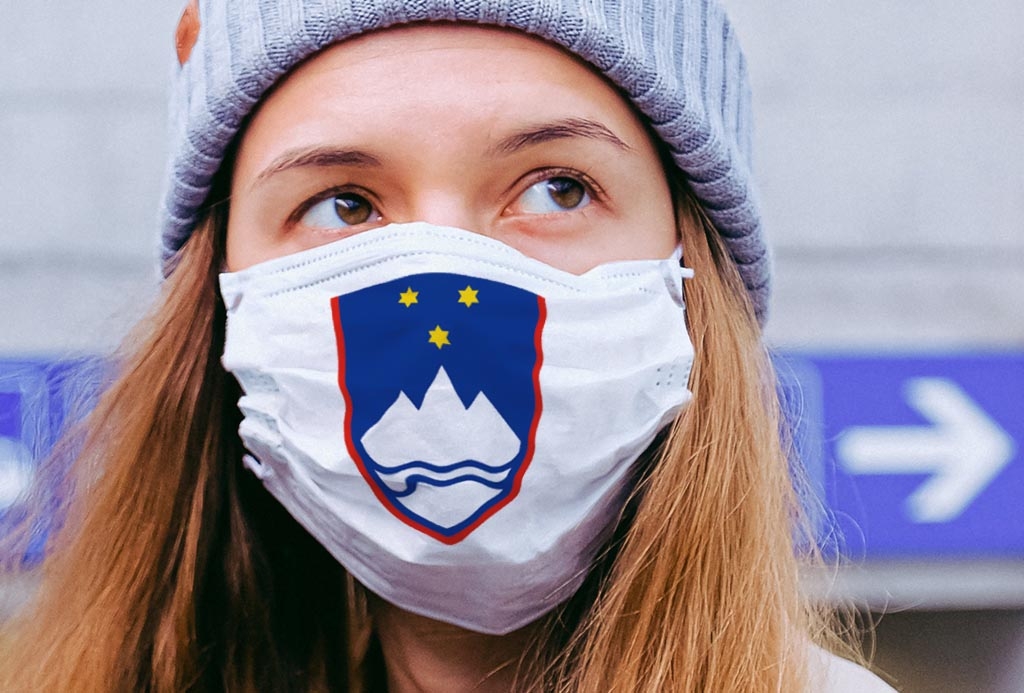 Slovenia's coronavirus total has passed 30,000 and the number of active infections exceeded 20,000 after the country reported a further 2,488 cases for Wednesday.
Data presented by government spokesman Jelko Kacin at a briefing, show 7,202 Sars-CoV-2 tests were performed in the country yesterday, which means 34.55% of all tests came back positive, roughly on a par with the rate the day before when the daily infections tally hit a record of 2,605.
In another worrying milestone, the number of patients hospitalised with Covid-19 in intensive care units exceeded 100, at 109, ten more than the day before, as hospitalisations rose to 660, 48 more than the day before, despite 47 being discharged home, according to Kacin.
The latest cases bring Slovenia's case count to 30,703 and the number of active cases to 20,016, while the rolling 14-day average has increased to 955 per 100,000 residents, according to tracker site covid-19.sledilnik.org.
Another eight patients with Covid-19 died in hospitals and six in care homes yesterday, that is a total of 14, which brings the national Covid-related death toll to 292.
Labour Minister Janez Cigler Kralj said the latest data from the National Institute of Public Health (NIJZ) showed 748 of a total of some 19,000 residents in the country's 102 aged-care facilities were currently infected, with two-thirds of the homes having had infections, most of them just one or two.
According to Kacin, of the latest infections, 337 were confirmed in Ljubljana, 80 in Velenje and 79 in Maribor.
The worst affected region remains Gorenjska in the north-west, where nearly 20% of all new infections were recorded; 132 in Kranj, 66 in Škofja Loka, 51 in Tržič, 48 in Radovljica, 31 in Jesenice, 26 in Bled and 19 in Bohinj. Its 14-day average per 100,000 was 1,626 as of 27 October.
The other most affected regions are Koroška in the north and central Slovenia, epidemiologist with NIJZ Nuška Čakš Jager reported.
She noted a considerable increase in infections among the 35-45-year-olds, with the share of infected women across all age groups higher than the proportion of infected men.
Meanwhile, infectiologist Mateja Logar of the Ljubljana UKC's department of infectious diseases said that all IUC beds for Covid-19 patients were full.
Of 163 Covid-19 patients hospitalised at UKC Ljubljana this morning, 35 were in intensive care, she said, adding that work was under way to secure more beds, but the problem was staff.
This is why employees from ICUs where less critical patients are being treated are being reassigned to Covid-19 intensive care units.
When another ten ICU beds set up at the hospital in the Šiška borough are full, Covid-19 patients will be moved to the ORL department, while construction work is under way to adapt the emerging diagnostic and therapeutic centre into a Covid-19 treating facility. The work there should be completed in ten days.