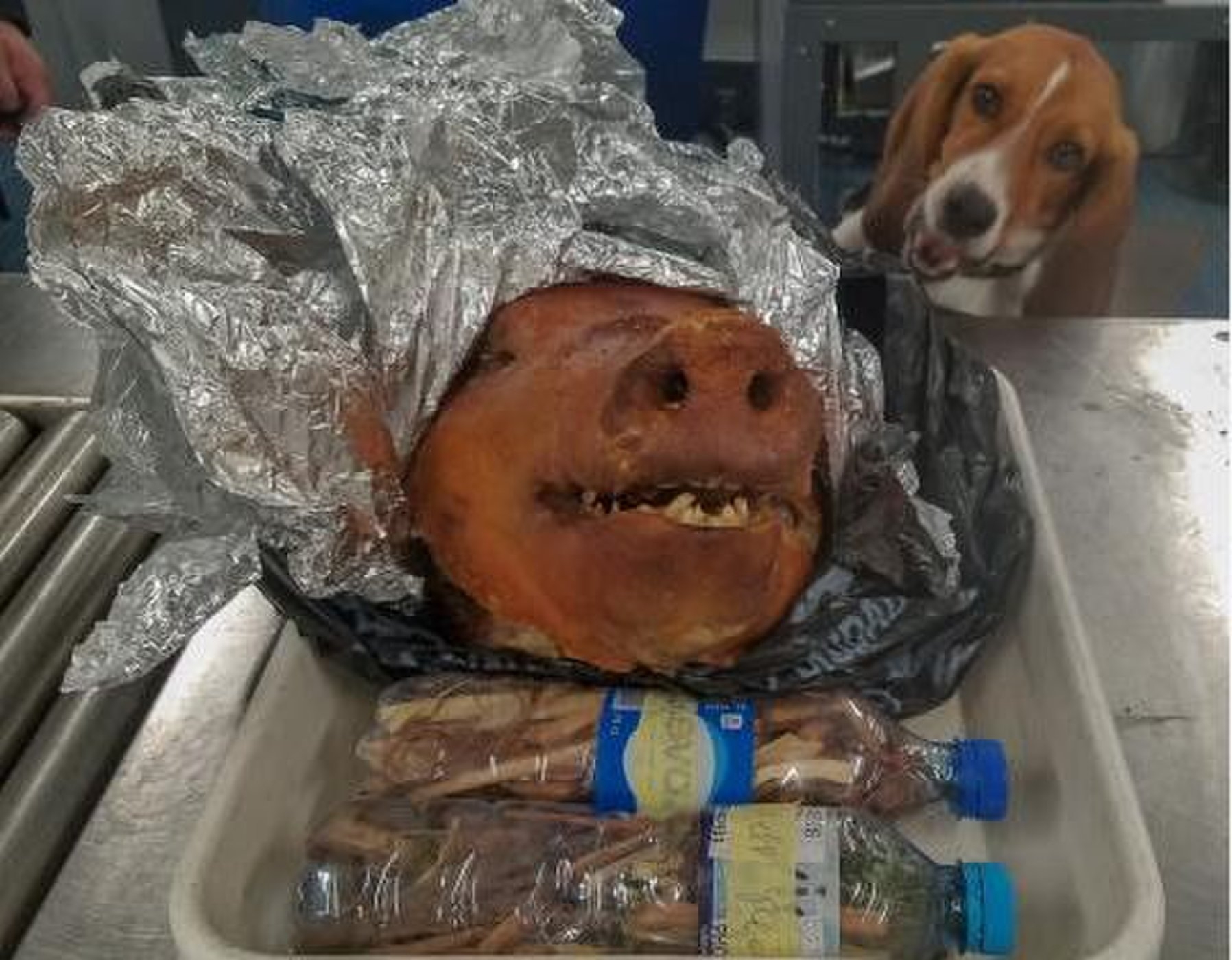 Coming across a roasted pig's head sounds like a dog's dream, but when a beagle named Hardy sniffed out this item in an airport traveler's bag, it was just another day at the office, reports Live Science.
Hardy was trained as a detector dog by the U.S. Department of Agriculture (USDA), and is part of the "Beagle Brigade," a team of detector dogs that work with Customs and Border Protection (CBP) to search for prohibited agricultural products at U.S. airports or other ports of entry, the agency said in a statement released today (Oct. 22).
Hardy sniffed out the pig's head in the bag of a traveler from Ecuador at Atlanta's Hartsfield-Jackson International airport on Oct. 11, the AP reported.
The work of Hardy and other canines in the Beagle Brigade helps prevent the spread of foreign pests and diseases into the United States, which could threated U.S. agricultural products, the USDA said. In particular, the USDA is working to prevent African swine fever, a disease that affects pigs, from spreading into the U.S.