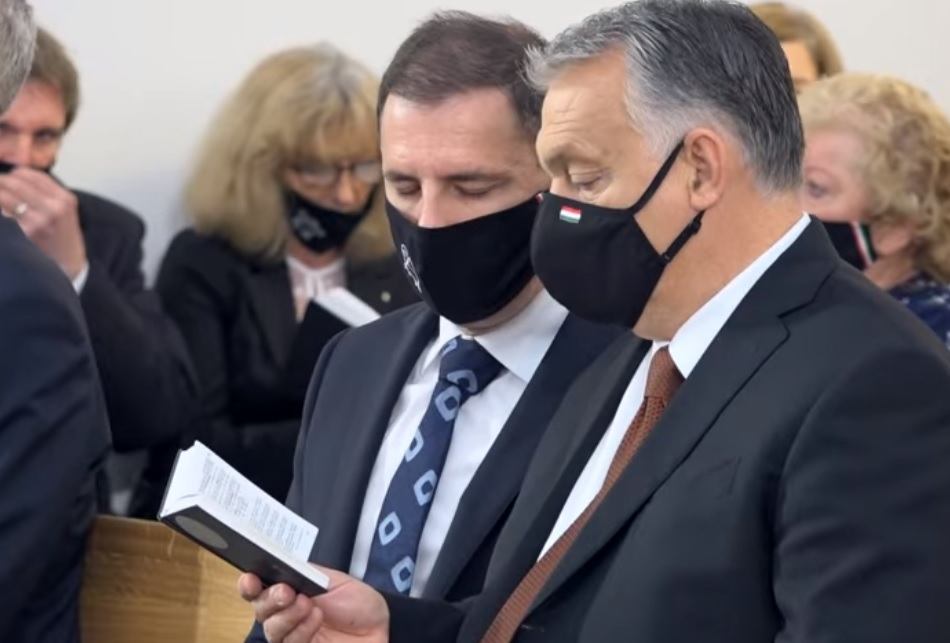 The government is ready to stand by the Reformed Church in Hungary even after their national renewal, when "they start sowing, caring and reaping with revitalised vigour", Hungarian Prime Minister Viktor Orban said during a thanksgiving mass promoting the reconstruction of the Reformed Church in Csomor, on Reformation Day.
The Hungarian prime minister said they would offer their alliance to members of the Reformed Church in cases when "they begin to tilt uncultivated land".
Viktor Orban underlined that Hungarians were still a church-building nation, something "we can be very proud these days, when churches are being destroyed".
(Photo: Facebook)
He explained that the Church and the government are working together to renovate temples and to build new ones. During the past 15 years, the government has provided assistance to the renewal of three thousand, and the construction of 130 churches. Altogether 1,124 Reformed churches have been renovated and 47 new ones have been built, PM Orban said, stressing that the government's job was to protect this existing heritage and to support determined congregations.
Quoting a passage from Hungary's Fundamental Law, PM Orban recalled that Christianity was a "nation-sustaining force." Hungarians believe that Christianity can sustain the whole of Europe and even the whole world, he added.
"What we know today as European culture is the result of two thousand years of sowing," he stressed, emphasising that Hungary, as a Christian state, also emerged in the Carpathian Basin a thousand years ago as a result of this "sowing". During the 150 years of Muslim occupation, it was "the words sown by the preachers that have saved our souls and kept Hungary Hungarian," he added.
According to Mr Orban, today the fruits of the seeds sown by the apostles, missionaries and reformers manifest themselves in architecture, language, literature, the legal system, countless works of fine art and, above all, in the lives of many, many families.
From time to time, however, "weeds will appear in the crops," and one must also cope with the fact that "the noisy bird flock of fashionable ideologies will be present at sowing, trying to 'snatch the teachings from people's hearts' if they had not been planted deep enough," the prime minister said.
Therefore, being a Christian Hungarian, Viktor Orban continued, is love and struggle at the same time.
"Today, this is the credo of Christian Democratic, 21st century politics," he said.