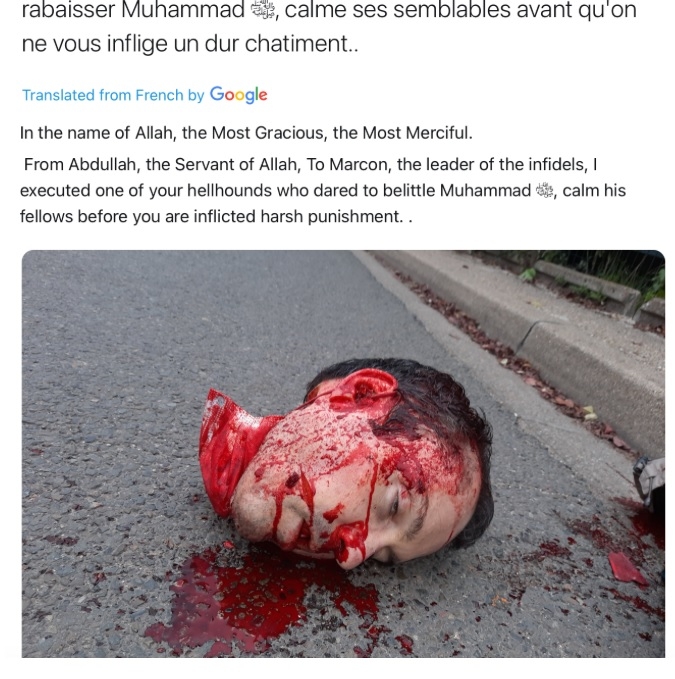 A group of students gathered on Friday night, the night that wrapped the school in black due to the death of teacher Samuel Paty, Le Figaro reports.
The young girl, who introduced herself as a student of a history-geography teacher, said »he had a reputation as a racist«. Her friend said, »that this is a crime [against Mohammed]«, adding that "to die for a caricature is crazy."
»He went too far,« said another teenager, a former student of Samuel Paty. »He insulted our prophet,« another student stressed. »We talked about it on playground.«
This unusual night vigil unleashed a surreal atmosphere between soft condemnation and the enthusiasm of the schoolchildren.
»Would you like to see his face?« the young girl asked. The photo is on Twitter. And the schoolgirl shows the cut-off and bloody head of her teacher without much emotion, reports Le Figaro.
It has not been confirmed whether this is a real photo. The photo, meanwhile, has already been removed from social media.