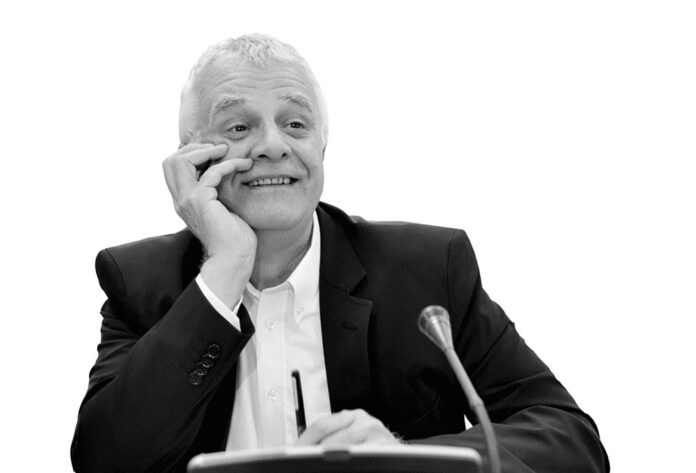 By: Vinko Vasle
When Marjan Šarec resigned at the end of January last year and appointed Janez Janša Prime Minister, of course, a tragedy occurred among our leftists and neo-communists. Some have not yet come to their senses, such as Robert Pavšič, who is otherwise considered his mother's intellectual. He has gradually transformed from a Member of Parliament to a postman, and has occasional nervous breakdowns in the Parliament.
For example, the proud successor of the murderers, Marko Koprivc, is very affected. He took refuge in 1945 in distress and cannot find a way out. Matjaž Nemec, despite his excellent education in private education, has been using the speech "it is not true, but it could be" since Šarec's resignation, which means that due to the reality of the government of Janez Janša, he mentally travelled to himself, where he found the past with which he cannot come to terms. I would not either. Left MP Violeta Tomić was hit hard, which uneducated home guards and right-wingers attribute to the use of certain drugs, which is not necessary. As chair of the culture committee, she plays the role of a vicious dog that barks but has nothing to bite. Her performances are also proof that it is not strange if she had to say goodbye to the acting profession, because in theatre you have to know how to play madness, and in parliament you can also be crazy. Franc Trček, on the other hand, turned to alcohol in the corridors and buffets – all in all, the opposition is our small Australian clinic.
But this, of course, is not all tragedy in the times of Janša's dictatorship. The president of the Social Democrats and MEP Tanja Fajon got the worst of it. So far, after her appearance in the EU parliament, it is not clear whether she went completely crazy, because experts temporarily believe that it was a typical hysterical attack of a woman on the verge of menopause, which has been described in several thick studies by psychoanalyst Sigmund Freud. But to be precise, this woman has a multitude of reasons for both insanity and hysteria. In her own country, she is exposed to events that are catastrophic. Let's just take a look at the dictator's attacks on journalists, which is what the whole progressive left wing press writes about, however, Fajon cannot find proof of that, because that is the essence of dictatorship – that something is, but it cannot be seen. And who would not go a little crazy if she announces almost dead masses of our journalists abroad. And then they murder Sophie in't Veld's journalist just in front of her nose, who specialises in the murders of journalists in Slovenia. Fajon was also severely affected by this, as she and Sophie analyse Slovenian media massacres hand in hand.
The report on the state of the rule of law in the field of media speaks very badly about the Netherlands and tries to create the impression that complete freedom really reigns in Slovenia. Which is questionable because of Janša's three tweets, in which he almost physically attacked some journalists, saying that they did not write the truth. In the Netherlands, journalists practically do not dare to write about anything, in fact they can only praise Frans Timmermans, who refused to take group photos with him due to Janša's attack on communist judges and the media. The media silence in this country is so severe that, of course, Sophie does not dare to deal with her problem, so she decided to do a lesser evil – for Slovenia. All this has an impact on Fajon, because the Netherlands spoils her reputation as a truth-loving woman when she talks about Slovenia.
As an exemplary communist from a stolen Jewish villa, she was last hit with a mallet when the Jewish organisation awarded Janša a decoration. Supposedly she is running around the villa and screaming that she will not be evicted. As a communist, of course, she also bets on important changes in the field of gender and family affairs. So she rightly attacked Viktor Orban, saying he has too many children, and the leftist story of the 271 genders did not get too caught up among the nation. Even her communists oppose the abolition of father and mother, and that the agents of LGBT ideology should teach sex education in kindergartens and primary schools.
This is one of the reasons why she attacked her own country in the EU Parliament when she was on the border between hysteria and madness, and even her close friend Timmermans watched her bemusedly. The only cure for her will be elections to give her time to heal.
Vinko Vasle is a longtime journalist, publicist, satirist and writer.