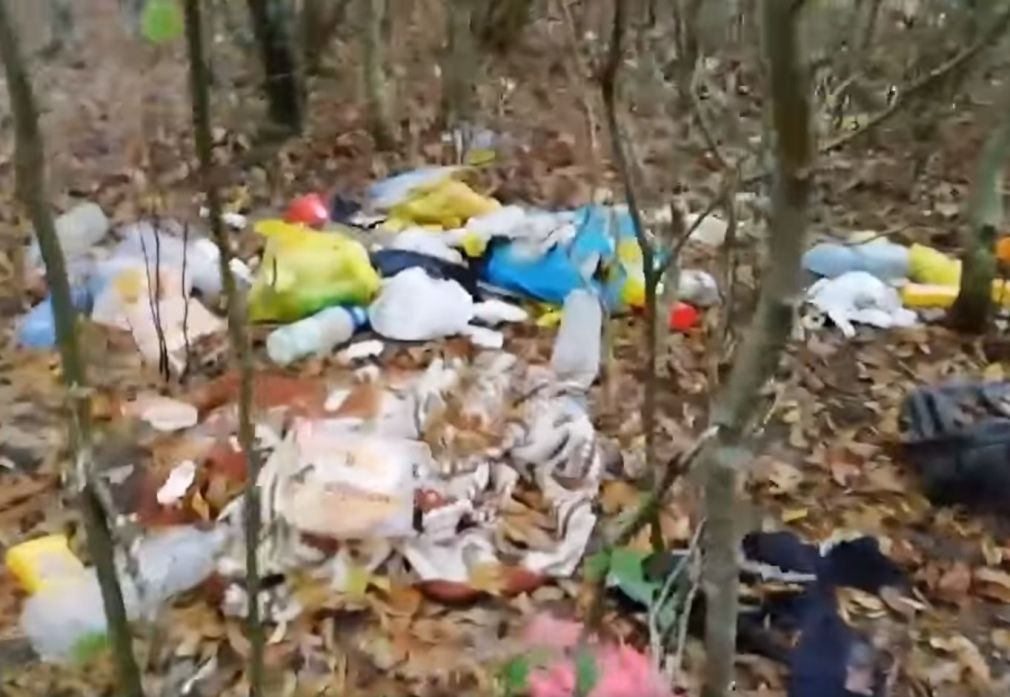 Members of Varda have discovered a new migrant camp on Slovenia's illegal migrant route. The sight of this pigsty will shock you!
Slovene monopoly media in the hands of transitional left-wing and to them related left-winged academics, non-governmental organisations, and Slovene left-wing opposition parties LMŠ, SD, SAB, and Levica are full of fabricated and manipulative talk about torturing migrants at the Postojna Center for Foreigners.
However, on the Slovenian illegal border route, their beloved illegal migrants left a pigsty that could make every Slovene vomit on the sight of it.
In the video you can see the great devastation left by illegal migrants. From the mess observed we can conclude it went for a larger group of illegal migrants crossing Slovenian forest along the border.
Green is the new red must obviously be a motto that does not refer to the environment with the Slovenian left-wing parties, but it certainly reflects the level of culture that leftists want in Slovenia.