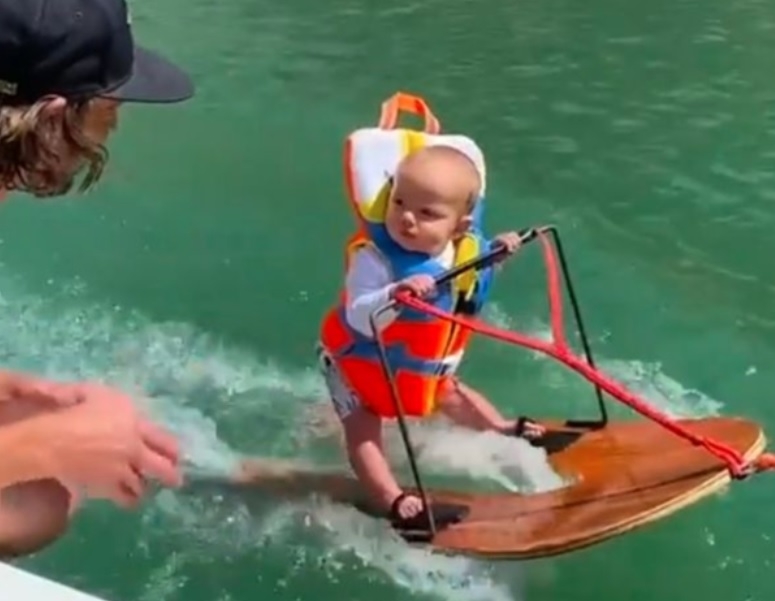 Rich Casey Humphreys parents say the tiny tot has been able to stand on his own since he was three-months-old and he loves water sports, Daily Record reports.
The parents of a six-month-old baby have come under fire after taking him jet-skiing on a lake.
Casey and Mindi Humpherys have been slammed after sharing a video of their tiny son Rich Casey Humpherys enjoying the water sport on a lake.
The couple claim their son, who was born in March, is advanced for his age and could stand on his own at three-months-old.
Sharing their latest video of the tot water skiing on Lake Powell in Utah, the post says: "I went water skiing for my 6 month birthday. Apparently that's a big deal … #worldrecord."
But the video raised concerns from some who say the couple are putting social media fame before the safety of their baby son.
More HERE.