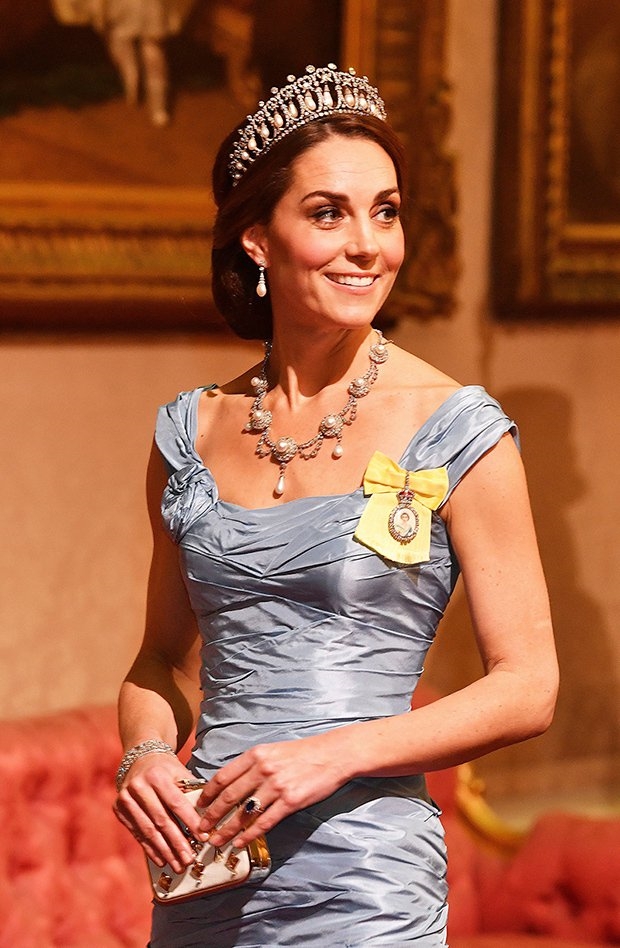 Kate Middleton wore Princess Diana's diamond and pearl tiara while in attendance at a very special royal banquet at Buckingham Palace in honor of the Dutch royals King Willem-Alexander and Queen Maxima, reports Celebrity Insider.
It is safe to say that she looked absolutely stunning. Check it out for yourself!
As you can imagine, Kate made her appearance at the event with her husband, Prince William.
Aside from the iconic and absolutely gorgeous crown, Middleton also wore a figure-hugging Alexander McQueen light blue gown.