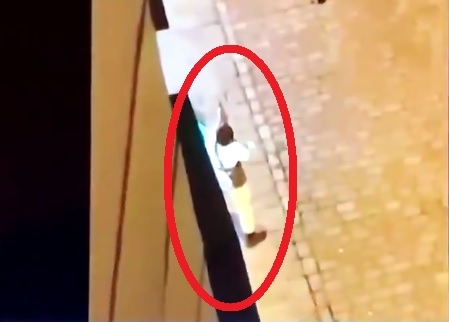 20 year old man with a North-Macedonian background (1/3 of that population is muslim, and of Turkish, Albanian or Romani ancestry). He was convicted on 25. April 2019 of trying to join IS in Syria, and sentenced to 22 months. He was released on probation on 5 december, due to his young age.
He was shot close to the Ruprecht Church.
Austrian Interior Minister Karl Nehammer said on Tuesday that one of the men who staged the attacks in Vienna was a 20-year-old Islamic State sympathiser who was born in Vienna but had dual citizenship of Austria and North Macedonia.
"The assassin is a 20-year-old Austrian citizen with dual citizenship," Nehammer said in a press statement. His name is Kujtim Fejzulai. 
Police are arresting the people he was in contact with, they've raided 15 houses.
During the attack, he was armed with an assault rifle, handgun, machete and fake bomb vest. He posted a photo of 2 of his weapons on Instagram before the attack.
According to his lawyer he was a nice boy from a good family, who fell in with the wrong crowd and was radicalized at a mosque.
He was treated by a de-radicalisation group called Derad. They declared he was no longer a threat, a condition for his release.
The editor of the Vienna-based Falter magazine, Florian Klek, wrote on Twitter on Monday night that according to his findings, one of the men was an Islamic State follower of ethnic Albanian decent with origins in North Macedonia.
He was "born in 2000, was 20 years old, was born and raised in Vienna and has Albanian roots. His parents come from North Macedonia were unaware when it comes to Islamism," Klek said.
The assailant — identified as Kujtim Fejzulai — was sentenced to 22 months in prison in April 2019 because he had tried to travel to Syria to join ISIS. He was granted early release in December under juvenile law.
He "was equipped with a fake explosive vest and and an automatic rifle, a handgun and a machete to carry out this repugnant attack on innocent citizens," Interior Minister Karl Nehammer told Austrian news agency APA
14 people have been arrested so far (other source).
17 of the victims are now in hospital, some with shotwounds, some with slash wounds.