Prime Minister Janez Janša hosting his Hungarian counterpart Viktor Orban for a working lunch in the north-east on the country on Wednesday as construction starts on a power line linking Slovenia, Hungary and Croatia.
The ceremony marking the launch of construction will also be attended by Croatian Foreign Minister Gordan Grlić Radman.
The prime ministers attended a cornerstone laying ceremony for the Cirkovce-Pince power line.
Janez Janša (left) and Viktor Orban. (Photo: STA)
The 2×400 kV power line would be part of the Slovenia-Hungary-Croatia grid, a priority for the Slovenian government in developing the country's energy infrastructure.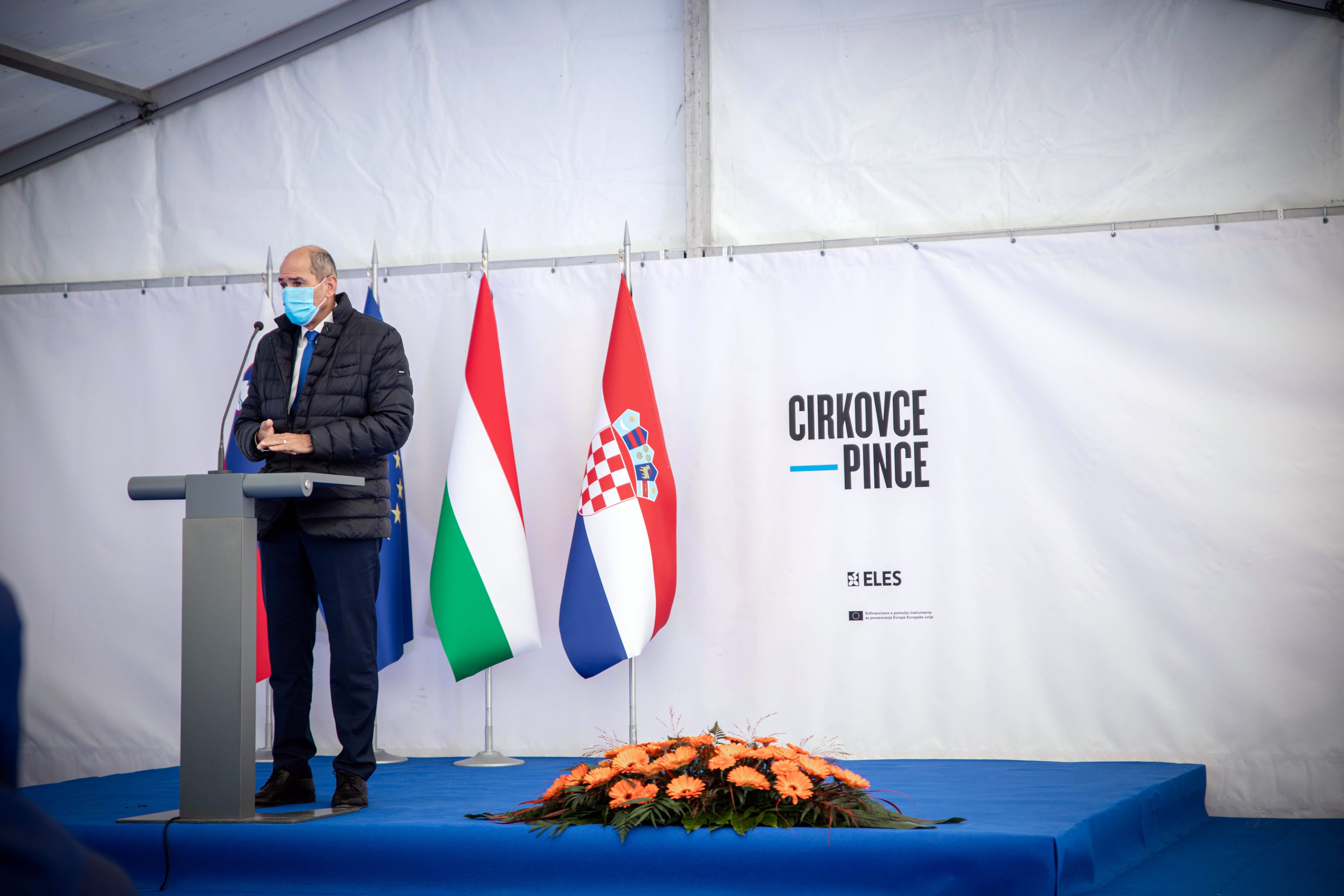 Janez Janša. (Photo: Vlada RS/gov,si)
Hungarian part of the grid reaching the border was completed in 1999.
Central Europe is becoming more significant, the centrum of growth in the EU is moving to East, to Central Europe – Viktor Orban said at the foundation stone laying ceremony of the construction of the Cirkovce-Pince power line with Janez Janša.