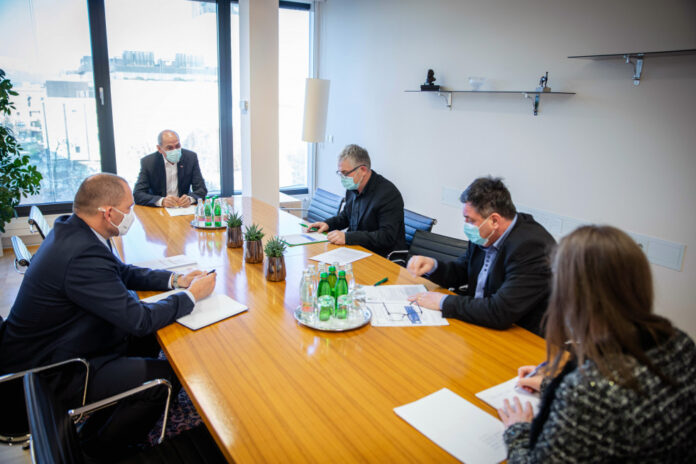 By: gov.si
oday the Prime Minister Janez Janša and Minister of Agriculture, Forestry and Food, Jože Podgoršek, held a meeting in Ljubljana with representatives of the Slovenian Chamber of Agriculture and Forestry.
Present at the meeting on behalf of the Chamber were its chairman Roman Žveglič and vice-chairman Marjan Golavšek.
The participants discussed the current situation and importance of strengthening the agri-food chain in Slovenia as a key form of cooperation in modern food production, with an emphasis on the active participation of all stakeholders.