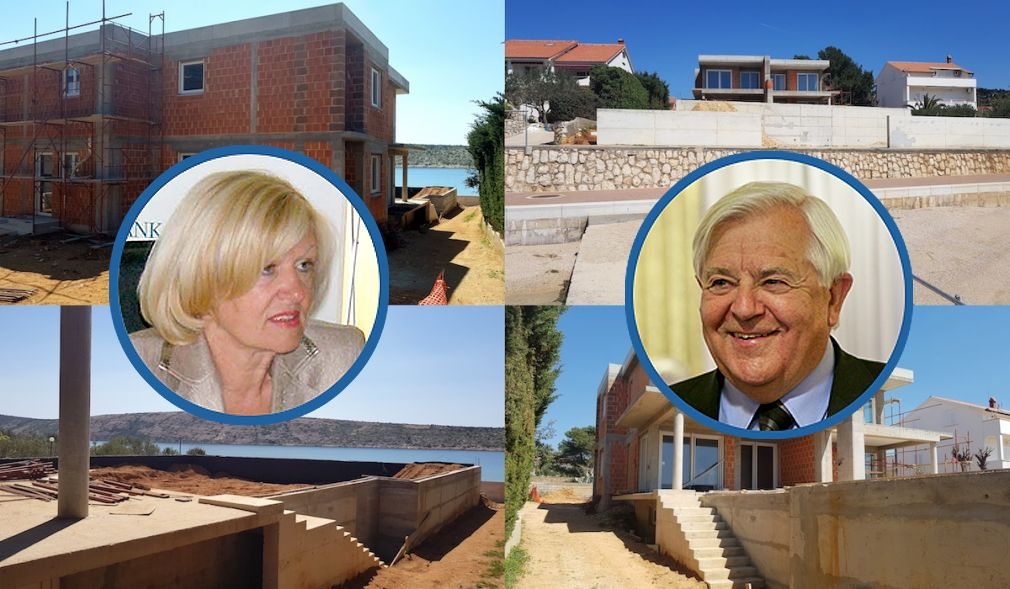 We have reported that Milan Kučan is on vacation on the island of Rab and that Marjan Šarec (LMŠ) is also travelling thereabouts, having announced days ago that he was going on holiday despite the coalition negotiations.
According to our information, Šarec's holiday was organised by his mother-in-law Vida Iskra, who had also accompanied him to confrontations when he was running for president of Slovenia, which can be seen on his Facebook page. Now some believe that Kučan might also meet with the notorious bankster Romana Pajenk while on Rab.
Pajenk is a founding member of Forum 21 and a favourite of Milan Kučan. She allowed the Probanka bank to be used for tycoonisation, and the bank later failed ignominiously during the crisis. As the head of Probanka, she purchased a plot of land on Rab, which she acquired by renting it and selling it to herself. In March 2006, Probanka Leasing Rijeka, a subsidiary of Probanka, purchased two plots on Rab from Marija Žigo (1110 square metres in total), which had been designated as a vineyard (today as a pasture), and 100 square metres of road, which had served as a service road since 1977. Probanka Leasing paid €230,000.
They actually bought it for Romana Pajenk, financing her acquisition of real estate with a financial leasing. The contract expired in 2010, when Pajenk concluded a repurchase agreement, and in April 2012, i.e. four months before Pajenk left the leadership of Probanka, she acquired full ownership with a purchase contract. The nice plot of land on the coast of Barbat, where she has almost finished building her house, cost €230,000. Locals say that the plot was never meant for construction, that construction there was in fact prohibited, and that Pajenk acquired a building permit in very suspicious circumstances. Pajenk and the locals are now suing each other.
Because of her controversial dealings, Pajenk is under investigation in Slovenia, and she is also being prosecuted for business fraud. However, it seems Kučan will comfort her that nothing bad will happen because the deep state has things under control.
In light of all this, it is definitely worth rereading the speech Milan Kučan gave on the 10th anniversary of Probanka in Maribor on January 2001, when he was full of praise for Pajenk.