By: V4 Agency
They are firing shots into the air to intimidate border guards and are supplying vodka to the migrants to make them more aggressive, the the Polish police force spokesman said about the Belarusian authorities.
Polish police spokesman Mariusz Ciarka told the RadioZET news portal that migrants are throwing stones and beams at border police, while Belarusian authorities are giving them vodka to make them more aggressive. He added that when they are not trying to break through the border, the illegals try appealing to emotion by placing the children at the fence for effect, with women, who are few in number, next to them, while the men stand a bit further behind.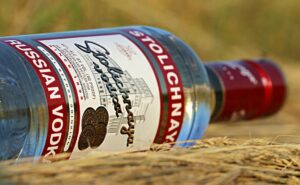 Meanwhile, Belarusian officers are targeting our policemen and soldiers with blanks, and often fire into the air to intimidate our border guards, the spokesman added.
According to the Polish government, between 2,000 and 4,000 migrants have gathered at the Polish- Belarusian border, trying to illegally enter Poland and thereby the European Union.