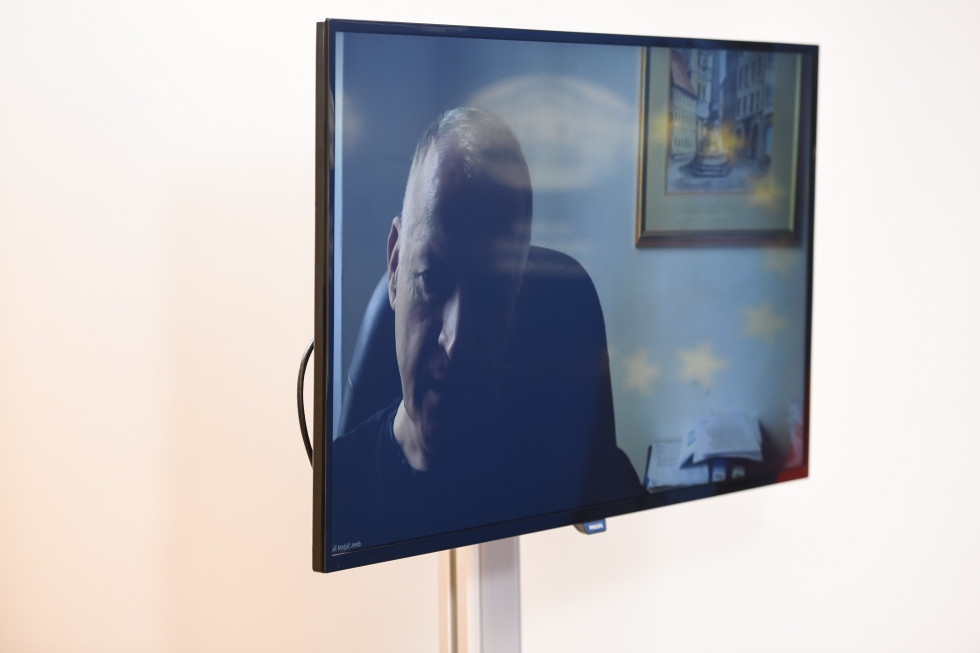 The press conference on the current Covid-19 situation was attended by the Head of the intensive care unit at the Clinic for Infectious Diseases, Matjaž Jereb, and the government spokesman, Ambassador Jelko Kacin.On Wednesday, 6,215 tests were performed in Slovenia, and infection with the novel coronavirus was confirmed in 1,663 people. This means that 26.76 percent of all tested were positive. 357 patients require hospitalisation, of whom 62 are in the intensive care unit. 9 people died.
Data on the 14-day incidence rate shows that the Gorenjska region has 759 positive cases per 100,000 inhabitants, followed by Koroška with 560 cases, and the Osrednjeslovenska region with 505 positive cases. The number of cases remains the lowest in the Obalno-kraška region, the only region on the orange list with a 14-day incidence rate of 131.
22 out of 62 Covid-19 patients who require intensive care are being treated at the Ljubljana intensive care unit, headed by dr. Jereb. According to dr. Jereb, the age ratio ranges between 42 and 85 years of age. Three children are also being treated at the clinic, but for diseases other than coronavirus; none of them are at risk.
The average period of hospitalisation in the intensive care unit is between two to three weeks; nevertheless, there are patients connected to artificial respiration who are being treated for more than one month.