The attacker, identified as Brahim Aouissaoui, is in hospital after being shot several times by police.
The Nice attack came as fears of Islamist violence were already running high, just two weeks after a French teacher was beheaded in a street near his school in a Paris suburb.
The teacher, Samuel Paty, angered some parents by showing cartoons mocking the Prophet Mohammed to students as part of a lesson on free speech.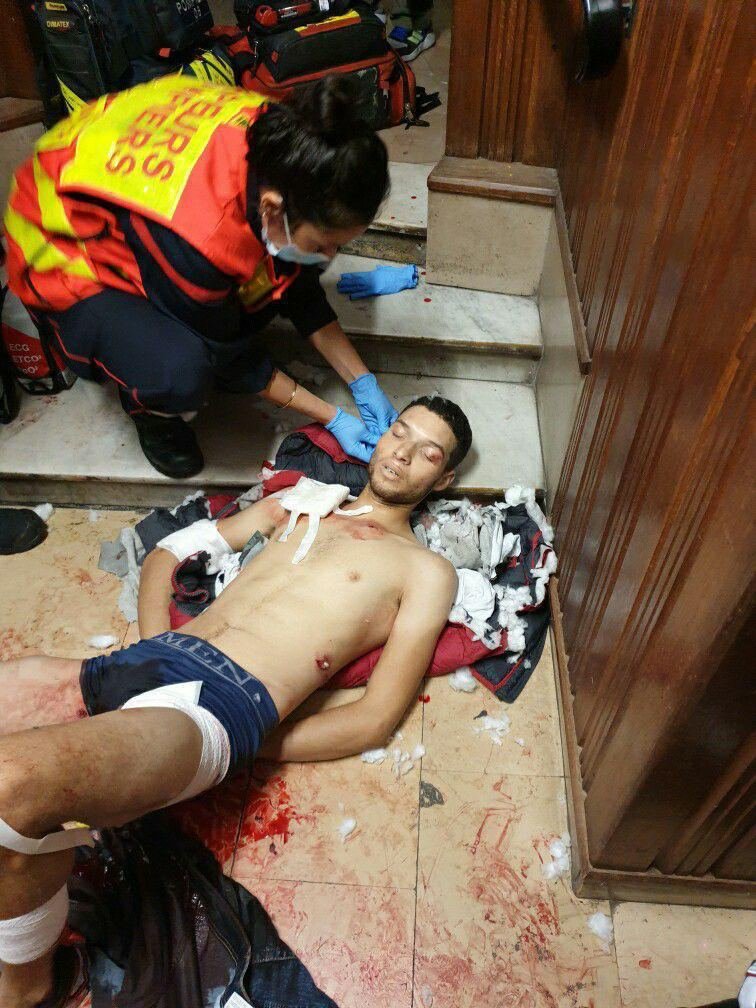 (Photo: Twitter)
The attacker in Nice had a copy of the Koran, two phones and three knives when he entered the church in the centre of the Mediterranean city at around 8:30 am, according to France's anti-terror prosecutor Jean-Francois Ricard.
He slit the throats of a 60-year-old woman and a 55-year-old man who worked at the church, and stabbed a 44-year-old Brazilian woman now residing in France, who managed to flee but later died of her wounds.
Aouissaoui Bahrain (21) smiles friendly at the camera at the end of September. The refugee is currently at the identification center in the Italian port city of Bari. What nobody knows at the time: a few weeks later, the Tunisian will kill three people. Bahrain becomes the terrorist knife of Nice. (Photo: Twitter/PoliceDepartment)
Officials said Aouissaoui repeatedly chanted "Allahu Akbar" (God is greatest) as he was taken to the hospital after being shot and wounded by police.
He said Aouissaoui was in a "life-threatening" condition.
Investigators found two unused knives, a Koran and two cell phones, as well as a bag containing personal effects. Including a document from the Italian Red Cross. From this, the authorities were able to clearly identify the attacker.
Vincent Loquès, 54, a lay worker at the Notre Dame basilica in Nice, was one of three people killed. (Photo: Twitter)
For the moment, investigators are examining whether Bahrain could have been assisted by accomplices. They also want to know more precisely how the refugee arrived in the south of France.
Brazilian-born Simone Barreto Silva, 44, also succumbed to her injuries after seeking refuge in a nearby burger bar. (Photo: Twitter)
Bahrain is also under investigation in Tunisia. According to the law of the country, any Tunisian implicated in acts of terrorism, whether in his country or abroad, declared Thursday evening a spokesman for the Tunisian judge. The aim is to determine whether the perpetrator may have had accomplices in Tunisia.
——————————————————–
The first victim of the migrant beast was Vincent Loques, a devout Catholic and father of two; the last words of a mortally wounded 40-year-old woman: »Tell my children I love them.«
The Tunisian Bahrain came to Europe via Italy, he had a Red Cross certificate in his pocket!
(VIDEO + PHOTOS) New terrorist attack in France, at least three people confirmed dead
The Tunisian Bahrain came to Europe via Italy, he had a Red Cross certificate in his pocket!