The share of coronavirus tests that came back positive exceeded 19% for the first time on Saturday, as 726 cases were confirmed in 3,765 tests, the government's coronavirus spokesman Jelko Kacin said on Twitter.
This means Slovenia now has 6,651 active cases out of a total of 13,151 confirmed since the start of the pandemic, according to data from the tracker Covid-19.Sledilnik.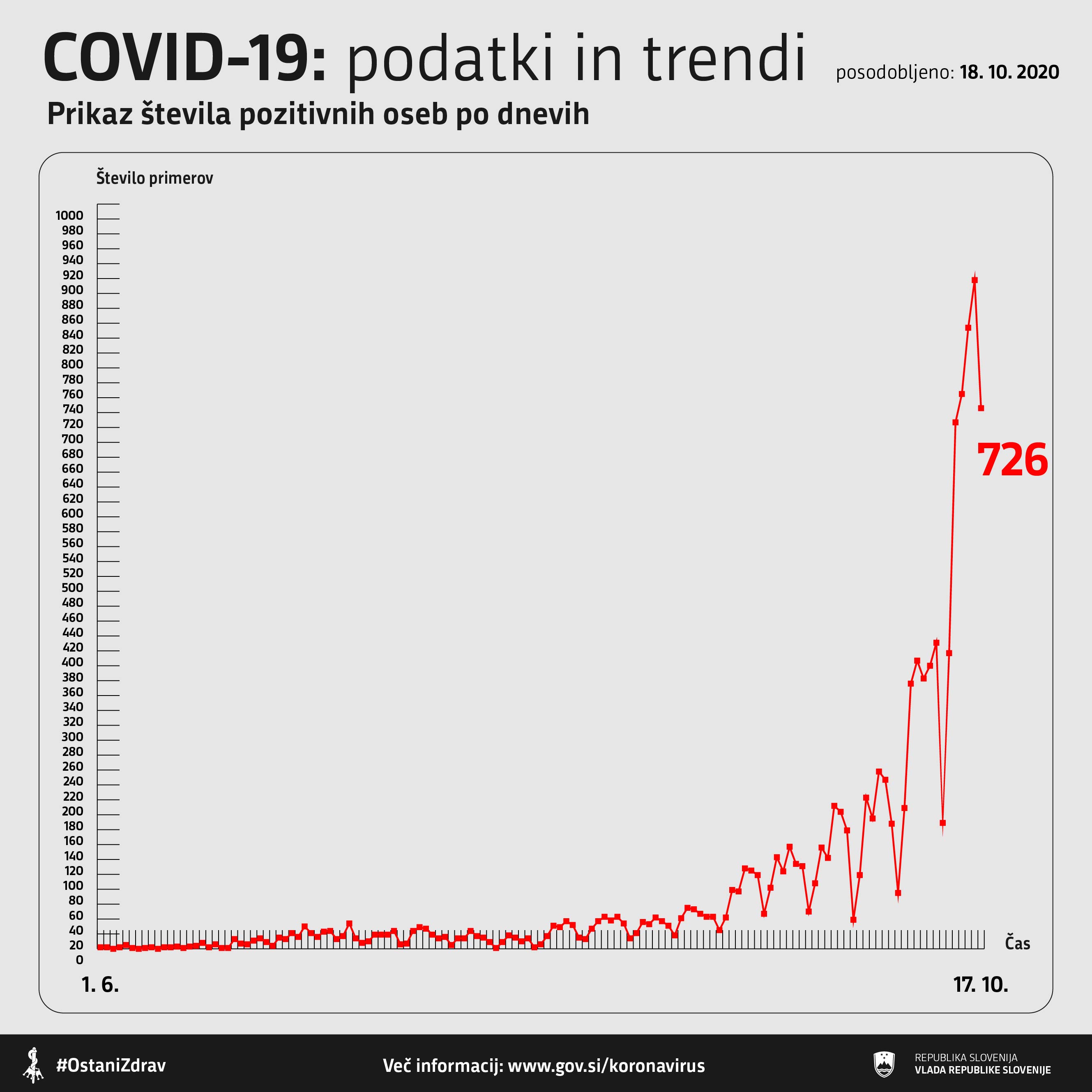 (Photo: gov.si)
The 14-day cumulative rate of infection per 100,000 people reached 317 compared to 290 the day before.
Three people with Covid-19 died bringing the death toll to 187.