A record 387 Covid-19 tests came back positive on Wednesday, a slight increase from the day before and a new record since the start of the epidemic in March. There were slightly fewer tests performed than the day before, 3,665, with the positivity rate climbing above 10% for the first time, government data, released on Thursday, show.
The number of patients currently in hospital rose from 122 to 131, a new record, despite 15 being discharged from hospital. A total of 21 patients were in intensive care, one fewer than the day before.
One person died, bringing the death toll to 160.
Slovenia now has an estimated 2,426 active cases according to the data tracker Covid-19 Sledilnik, up 10% from the day before, out of a total of 7,120 confirmed cases since the start of the epidemic.
New cases were recorded in more than half of Slovenia's municipalities. The capital Ljubljana now has 449 active cases after a daily jump of 64, but several other municipalities registered double-digit increases, including smaller communities such as Domžale, Vrhnika, Škofljica and Škofja Loka.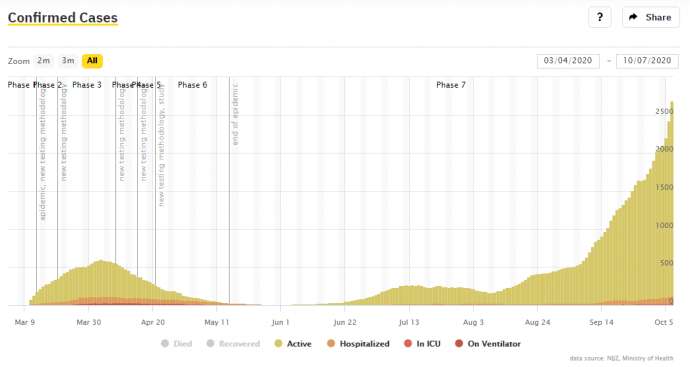 Of the new cases, 35 were confirmed among health staff, the continuation of a trend that has forced some hospitals to shut down individual departments or cut services due to staff shortages.
In nursing homes, where the virus has started spreading again in recent weeks, there were 13 new cases.