By: G.B.
That Rog is a former bicycle brand is otherwise widely known. Apparently, also previous residents of this former factory took this fact very seriously.
What has happened? When the building was taken over – the surrounding buildings will be demolished and the main building restored – a whole pile of bicycles was found inside one of the buildings, which are presumed to have been stolen. They also found brand new household appliances. This means that the former "rog people" were already very active in the field of criminal activities and until now it was not known what was hiding in the warehouses where left wing squatters were living.
Of course, the City of Ljubljana intends to remove the landfill first – so far 43 tons of garbage have been removed, but three times as much still needs to be removed. Thus, the area also poses a high ecological risk.
Police are now searching for the owners of more than 300 bicycles, however, drugs and drug needles were also found in the same area. Clearly, because all those who consumed drugs needed money for them, so they committed criminal acts.
Given this finding, it is now clear why the Peace Institute, Levica party, and all the other comrades were so loud…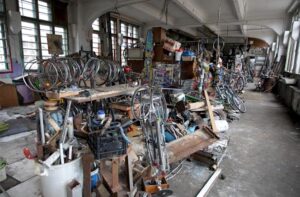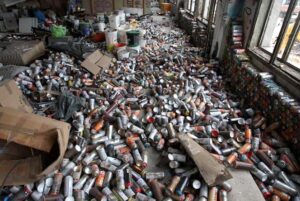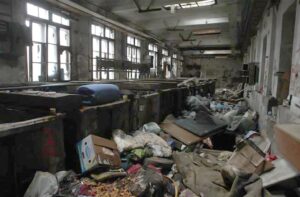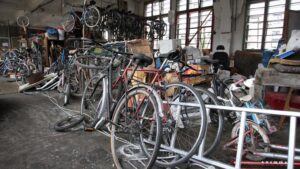 Source of the photos: MOL