Slovenia has placed nine countries, including six from Europe, on the red list of countries where the risk of coronavirus is high and quarantine required for most travellers. Nine countries slipped from the new green list effective on Friday.
Under a decision adopted by the government on Thursday, nine European countries have lost the green status: Denmark, Greece, France, Ireland, Iceland, Monaco, Netherlands, Poland, and some regions of Spain that had previously been green.
At the same time, ten countries were added to the red list: Croatia, Lebanon, Libya, Malta, Monaco, Morocco, Netherlands, Ukraine and Venezuela.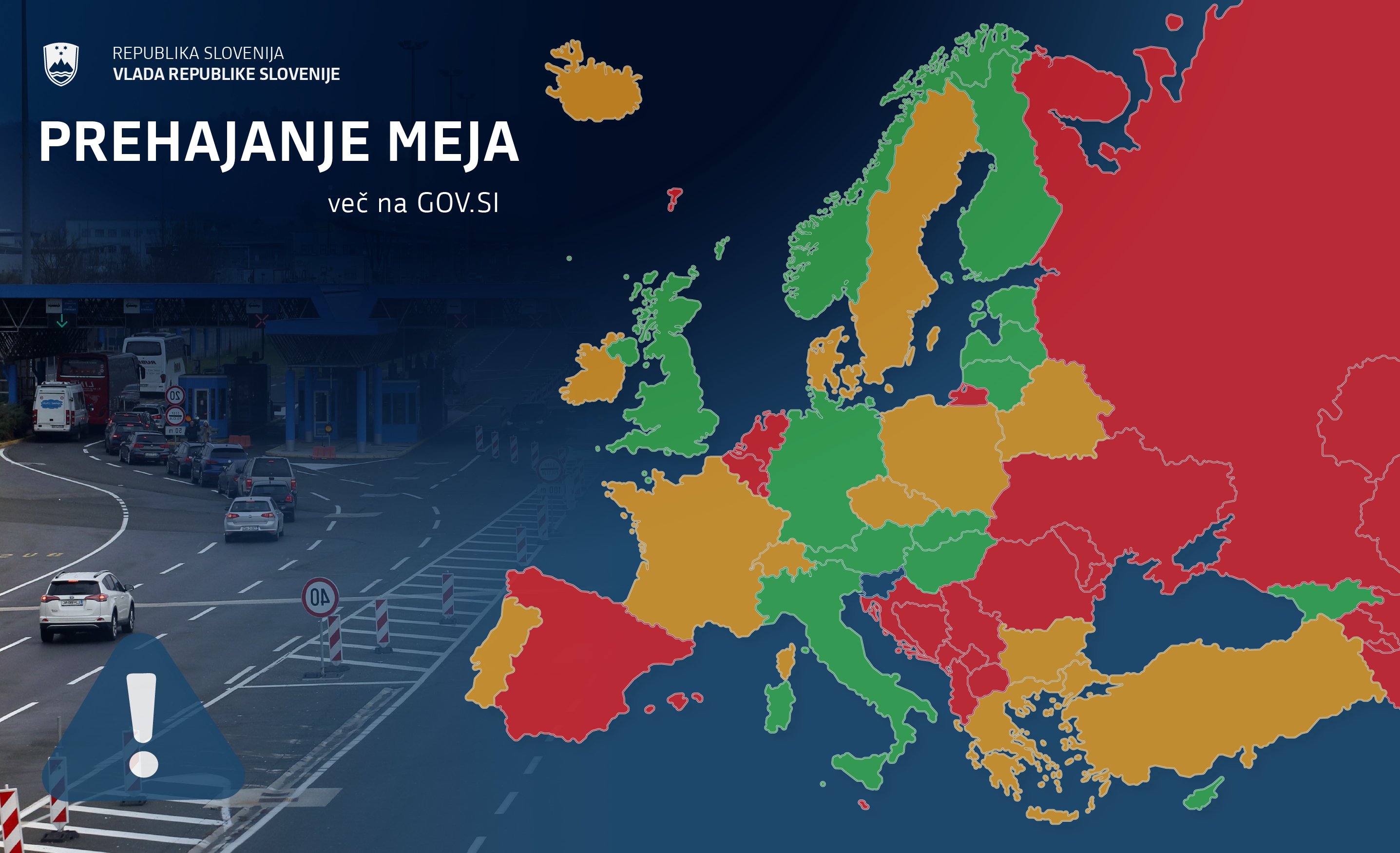 (Photo: Gov.si)
If a person regardless of their citizenship enters Slovenia coming from one of the countries on the red list, they are put in a mandatory 14-day quarantine. Exemptions apply in a limited number of cases.
Bulgaria was removed from the red list and now falls in the middle, yellow category on Slovenia's traffic-light classification, which includes all countries that are neither on the green or the yellow list.
There is a quarantine requirement for travellers from countries on the yellow list, but there are many exemptions.
Following the latest change, the green list includes 19 countries seen as being less dangerous. Almost all are in Europe. The red list now spans almost 70 countries.