A total of 707 new Sars-CoV-2 cases were confirmed in Slovenia on Tuesday, almost a doubling of Monday's figure and a new record by far, which comes on 4,902 tests conducted, a new high as well as the positivity rate hit a record 14.4%, government data show.
"Today's data show the situation is getting increasingly serious (…) The situation calls for action, measures taken so far have not done enough to prevent the spread of the virus," government spokesman Jelko Kacin told the Covid-19 briefing as the government is meeting in the afternoon to adopt new restrictions.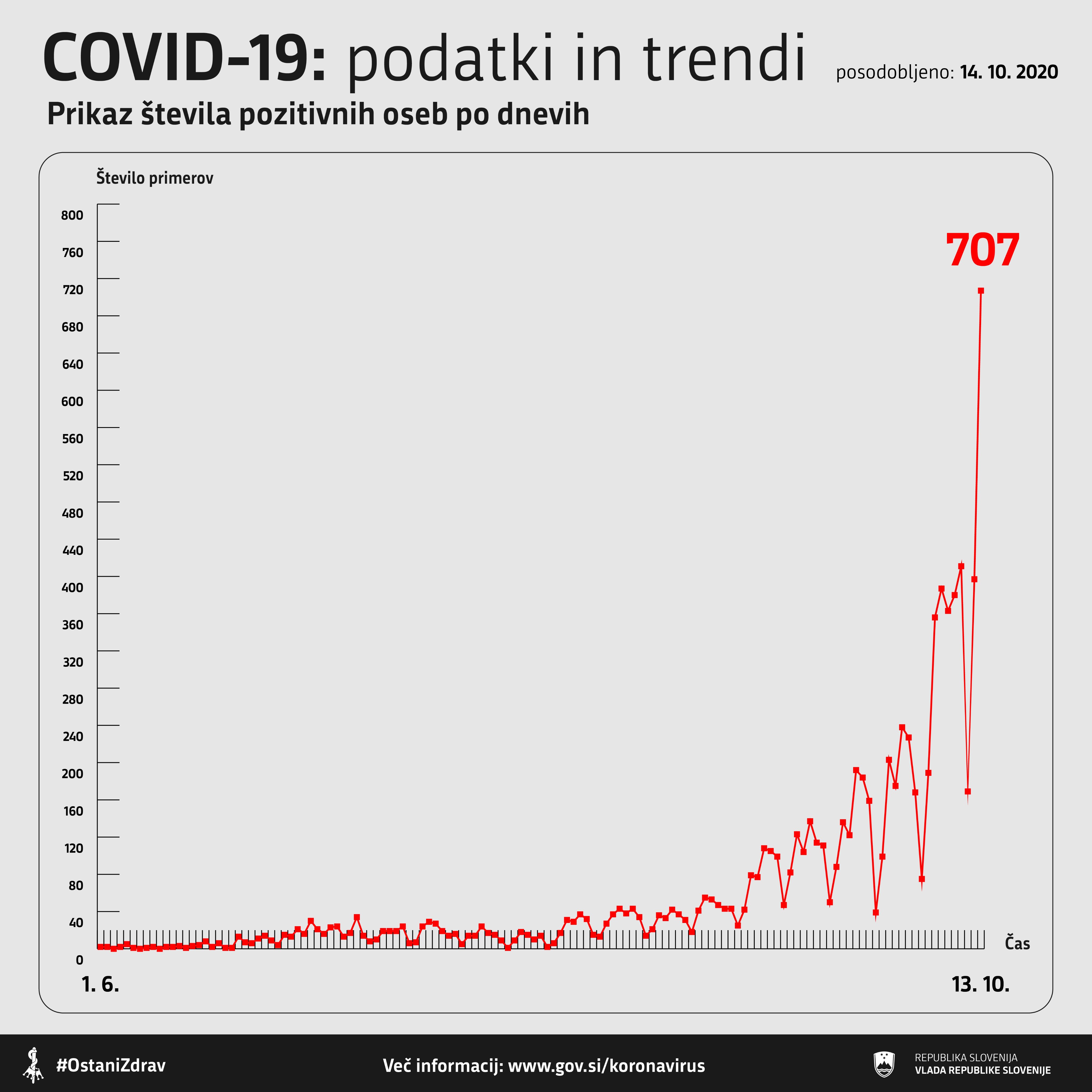 (Photo: gov.si)
According to him, Slovenia's incidence rate, a key EU-wide indicator that shows the number of infections per 100,000 residents in the past 14 days, has increased to 202.75 from 178.91 the previous day.
Covid-19 claimed two more lives, increasing Slovenia's death toll related to the disease to 175.
This was as the number of Covid-19 patients in hospitals increased by 30 to 210 despite 17 being discharged. As many as 35 patients, four more than the day before, now require intensive treatment.
Kacin said that the outbreak was spreading at care homes with several aged care facilities across the country reporting new infections.
Matjaž Jereb, head of the intensive care unit at the Department of Infectious Diseases at the UKC Ljubljana hospital, said the estimate was that one in every 150 Slovenians was infected.